Hydraulics/Lowriders - by True Playaz

'82 Buick Regal a.k.a. CREAM

I purchased this car from the mechanic of the older women that owned this car since '82. She was a non-smoker that only drove the car to get the groceries and never drove it in the winter - 80,000 km.

When I got the ride the first thing I wanted to do was to put in the set up, 2 Showtime pumps with 4 dumps 8 batteries and 10 switches. I put 3 tone springs in the front and 2 tones in the back, next I put in a wood grain Grant steering wheel and a Clarion deck with a 6 disc changer, then to make it a True LowLow, I added True Playaz 100 spoke nock offs.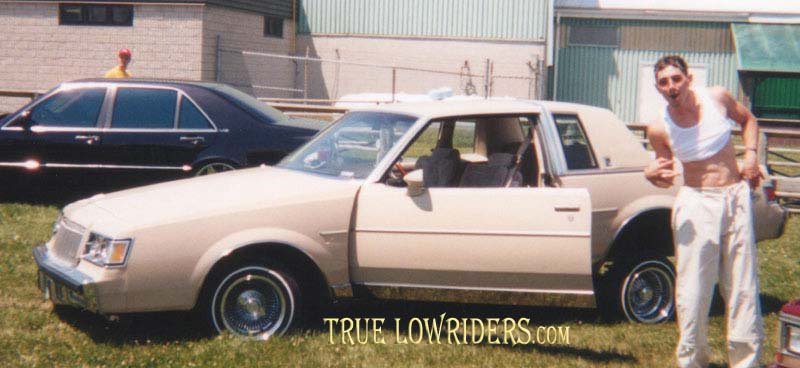 View Larger Picture

When I was 13, I lived in Las Vegas, Nevada, with my Moms and Friday night's on the LV strip were full of lowrider classics from the infamous Impala's like 60, 61, 62, 64 & 64 to Cadillac's, Regales and even EI Cameno's all slammed with spokes and switches banging some lout west coast shit, I loved it and new that one day I was gonna get me one.



View Larger Picture

My father is from Mexico City and in LV it was mostly the Mexican Amreicans that really lived the TRU lowrider life everything was about the low low working on it talking about it. It's not just a fad or a hobby. Don't get me wrong, I have a job and family, but riding lowlows aint no micky mouse shit, it's a culture - it's a lifestyle.



View Larger Picture

I met TD in 95 and at that time he had a 63 Impala that was straight up the shit in this here city could no body talk to TD when it came to riding lows or hitting switches and hell that's over six years ago. I remember his vision like it was yesterday, that one day he wanted all of us to have our cars so when summer came we could go riding together, live at the shop part time, do events like car shows, videos, have our own club. Well look at us now, True Playaz Lowrider Car Club "can't nothing stop us now".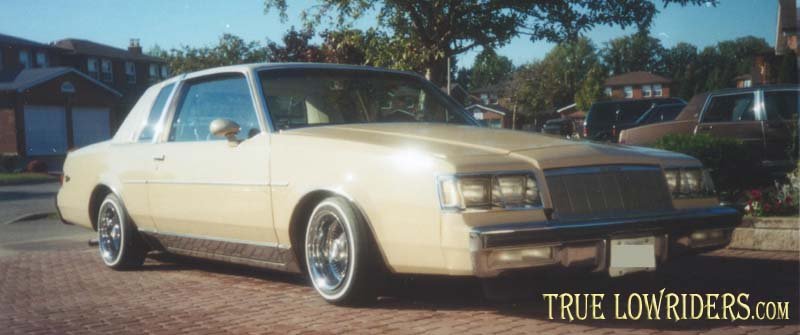 View Larger Picture

On my last note for those people that judge me for pushing such a ride and think this crazy stuff, don't hate, just know that only God can judge me.



Shane, True Playaz Lowrider C.C.
November 7, 2001