Hydraulics/Lowriders - by True Playaz

'81 Malibu Wagon

The First Car I owned was and '87 two door Tempo. I lowered it, put 13 inch spokes on it and had it painted at GT Autoworks. I even put a TV and VCR in it. One morning while going to work, I got pulled over by the cops and they pulled my plates and told me that my car was unsafe for the road. I got fed up at the car and its problems, so I sold it.



View Larger Picture

The hunt was on for another lowrider. I came across a 1981 Chevy Malibu Wagon for $400 and drove it to the dealership where I work and spent another $400 to get the car safe for the road. The first thing I put in was a loud sound system. Next, I changed all the doors and got my new 13 inch knock offs. To make my dream complete, I bought and installed my hydro setup. I have 2 chrome pumps with hi-low competition pump heads, 8 batteries, 8 inch cylinders up front and 10 inches in the rear sitting on 2 ton springs.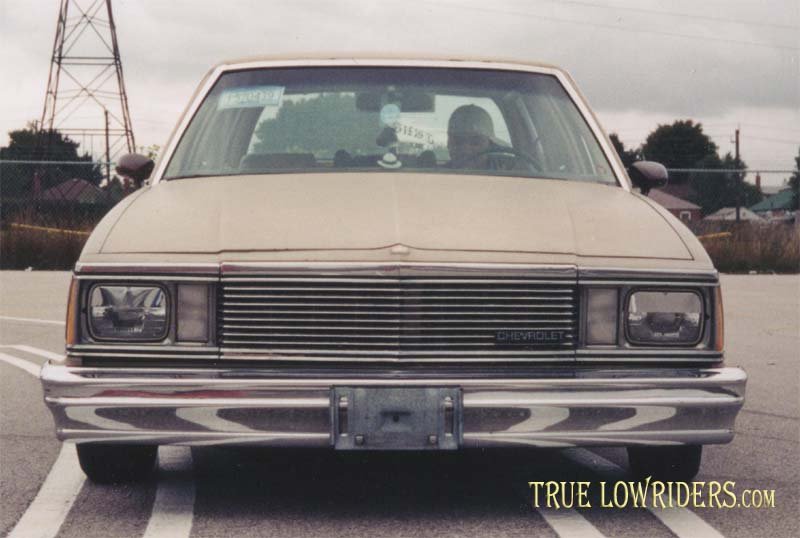 View Larger Picture

I plan on putting 14 inch cylinders in the rear and getting the frame reinforced. I'm going to change the engine and trans to a 350 V8, 350 auto trans. To finish everything off, I'm going to send it to GT Autoworks for a two tone paint job. Even though my car is still under construction, in my heart, I'll always be lowriding.


View Larger Picture
Rob, True Playaz Lowrider C.C.
February 18, 2002